Yeastar MyPBX
Yeastar delivers flexible telephony interfaces customization and efficient office communication to SMB. Yeastar Telephone System is a highly scalable, reliable, and capable system responding to SMB's needs of a straightforward and smart business communication platform. Its powerful communication function and scalability is the answer to many challenges and problems that growing businesses often face. Yeastar Phone System designed with a simplified structure and includes the Broad range of Unified Communications and Contact Centre Solutions, Multi-line SIP Client Configuration with Multi-Carrier Support.
Yeastar Supports almost all major SIP IP Phones. Some of the supported IP Phone brands are Cisco, Yealink, Fanvil, RTX, Grandstream, Panasonic, Polycom, Aastra & Gigaset. With module based MyPBX, you can have flexible telephony interfaces combination.
Communication with colleagues and customers is crucial for any business regardless of its size. With Yeastar Telephone System you will get easy to use affordable and reliable telephone system for small business. Yeastar MyPBX Phone System give you the flexibility to connect VoIP Gateways to have analog phones, PSTN, ISDN BRI, ISDN PRI as service provider lines, and GSM/CDMA/UMTS connectivity that best suit your needs in ideal Office Telephone system.
Key Features of MyPBX
Scalable to assist growing businesses
VoIP and traditional voice support
Enhanced centralized management
Investment protection
Productivity enhancement
Automatic Call Distribution
Automatic Call Recordings
Call Detail Records
Integrated Voice Mail
Multi-level Auto Attendant
Queuing for call handling, with the ability to alert the waiting time in the queue and various algorithms.
Outside access to IP PBX trunk. For example, employees remotely via an external PSTN line can make toll calls (long distance, mobile).
Conference Call. To create a so-called pre-conference conference room to which you can connect a variety of participants, both internal and external.
Operating mode "Day and Night"
Recording the current conversation. The team record is given to each subscriber manually.
Standard functions – switching calls, call forwarding, parking, interception, notification, call waiting, call details, Music on Hold
Personal account for each subscriber. Access is via a web-based interface. In the member area you can control the settings of your phone, including forwarding, voicemail messages and recorded conversations.
Backup configuration files
Last Caller Routing
Economical and Efficient Remote Office Solution
Integration of MyPBX with Hotel PMS
Combine MyPBX with Legacy PBX
IP-PBX with Mobile Connectivity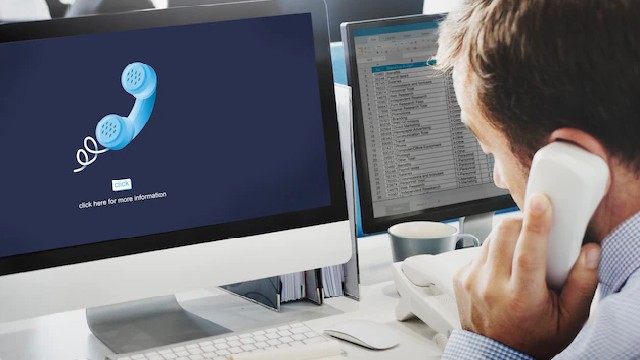 Yeastar PBX Advance Features
Combine multiple offices into a single network of one company by putting every branch office and connecting with one another while keeping a unified numbering plan
Use it like a PBX for your branch by connecting via IP PBX using the central office Organize a remote workstation via the Internet – the staff at home, remote outlets, warehouses, etc.
Saving on mobile calls via GSM modules embedded into which to insert the SIM card with great (corporate) rates and take advantage of the digital line E1 (PRI LINE/BRI LINE] and sip trunking
If you are looking for the best prices on Yeastar MyPBX systems, then you've come to the right place! VoIP phone systems are becoming more and more popular every day for businesses of all sizes. With NETRASE you will great pricing, plenty of features and easy integration with your business. Yeastar PBX for office that works well with SIP standard-based IP Phones, SIP trunks and to offer a full PBX solution without the inflated cost and management headaches associated with an 'old style' PBX.