Desktop Rentals
Desktops are one of the most popular systems used in the world. There is always some or the other kind of useful work performed through Desktops. If you are on the way to start a new business and looking for desktops in different centers, then you have a good chance to opt for our desktop rental services.
NETRASE is one of UAE's best IT rentals companies. We intensify our business by offering the best desktop rental services in UAE
What made us initiate the Desktop Rental Service?
The desktop is one of the most powerful things used in the world. For start-ups, the desktop is the one thing that comes in mind! People starting their new business in UAE tend to go for Desktop rentals to expand their business. The best thing about Desktops is that they can be maintained with ease. If you own a business, you should go for a Desktop rental service because it's very cost-effective.
Our purpose in initiating desktop rentals was to help schools, hospitals, organizations, and small businesses. Desktops can be used very easily by working professionals and students. Thus, looking at all the points you might be thinking that it's very cost-effective if you go for Desktop rentals rather than buying desktops in bulk.
We have brought a great solution for your business so that you can get desktops on rent or lease.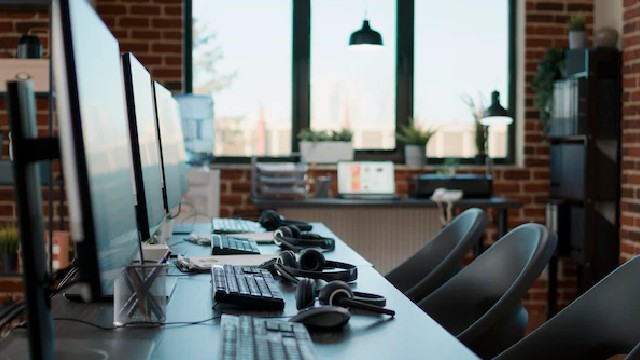 Where to find?
This is the biggest question when you are finding the best desktop rental services in UAE! We assure you that there is no need to worry because NETRASE comes with the best services for you. Our quality cannot be questioned once you deal with us. NETRASE is a well-organized company with a team of the best working professionals. Our team helps you to deliver what you really expect. We don't believe in fake promises rather we believe in giving a guarantee of what we really offer!

Where to find?
Our desktop rental services are the best in the market.
Our cost is not negotiable! We offer the best competitive price to you.
Our desktops have the latest updated software.
We guarantee zero amount on any maintenance in our systems.
We deliver what you want, and our services are based on your demands.
All the specifications are taken care of.
We offer the latest version of the software, RAM, and display.
Problem-solving through our agents is not at all a big thing. The issues at your end will be solved immediately once notified.
We are here to deal with you very smoothly. Right from installation to problem-solving everything can be well trusted on us.
You can carry out our rental services for up to 5 years according to your requirements.
Really want a winning edge from your side then NETRASE is the best choice for you.