Grandstream
Grandstream offer innovative IP PBX Telephone System with enterprise grade productivity features. Grandstream PBX available in different models and satisfy the business from 2 user to 2000 users. A large variety of desk phones available with Grandstream to choose for every customer needs. Grandstream desk phone features like extension dialing, conference calling, company directory, hold and call transfer. If your organization wants stylish desk phones with crystal-clear sound, don't worry, Grandstream has them.
With Grandstream IP Phone PBX System workers can have enterprise-grade communication capabilities wherever they're going, including video conferencing with room-based systems, peer-to-peer video, web conference, calendar access, CRM integration, instant messaging, and presence. Organizations can keep pace with the latest UC and phone features with Grandstream PBX System.
A Grandstream phone system can help you create most efficient mobile and remote workforce easily and affordable. The same time Grandstream Phone System increase communication capacity and capabilities when your business grows. Grandstream communication products are the most effective tool for gain business and customer care efficiency.
SIP trunking is used to connect an organization's headquarters, branch offices and data center to its communication service provider. Grandstream having sip trunking feature without any additional cost. SIP trunks replace expensive branch office or head office calls by integrating both the offices together. Moreover, it is enabling organizations to embrace UC more easily, make communications more reliable and make a virtual call center. SIP trunking can lead to cost savings-up to 40 % of your respective voice expenditure by one estimate.
Grandstream well recognized for quality products greater budget range. Merely the largest companies & business can afford the functions furnished by expensive Telephone Systems. Grandstream Make it possible for small business owners to achieve the competitive benefits of an advanced business Phone System without the huge expense.
Grandstream PBX System is the perfect selection for companies which want the outcome & stability without the headache.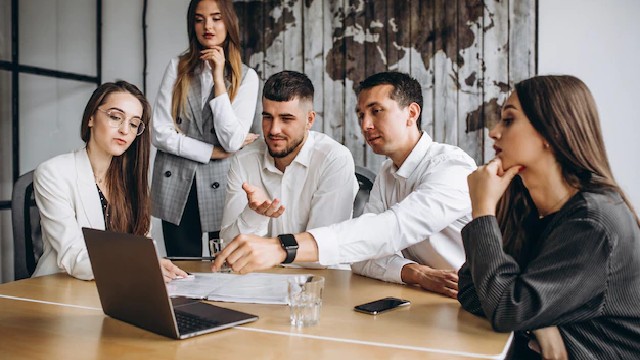 Grandstream Offer variety of IP PBX System models and business IP Phones to choose for your business. To know more contact us today for Grandstream PBX System products and installation any place in UAE. Being a Grandstream reseller in Dubai we can offer best money saving deals accessible in UAE. Grandstream PBX System offers the collaboration tools you need, from basic telephony to the most sophisticated unified communication phone system, including powerful video conferencing. Grandstream UCM6200 Series and UCM6100 Series IP PBX include all the features required by a modern office. The new Grandstream UCM6200 is a complete office telephone system with improved features and stability. The UCM6200 Series includes the following models. UCM6202, UCM6204, UCM6208. Please note there is no model called Grandstream UCM6216.
Voicemail
Voicemail is one of the most known and used feature of a Telephone system. Grandstream Voicemail allows callers to leave a voice message in the absence of the user which can be played back at a later. When a call reaches a user's voicemail, the caller is prompted to leave a message after a pre-recorded (or automated) message.
Auto-Attendant/IVR
An Interactive Voice Response (IVR)/Auto-attendant feature in Grandstream is one of the most desirable features for a business PBX. An IVR plays an automated message to all incoming callers. This message plays to the caller, specifies the options which are available to them, and subsequently prompts them to make their selection based on the nature of the call.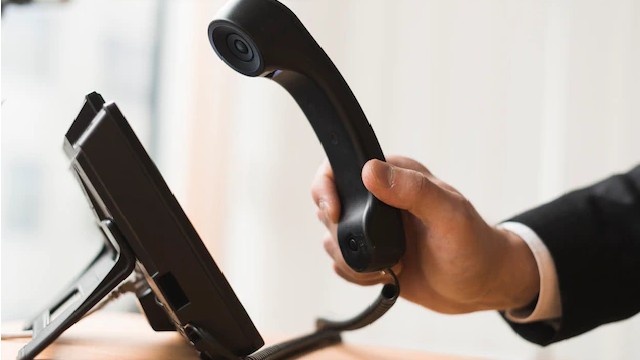 Conference Rooms
The conference room feature of your Grandstream IP PBX works to create a meeting room for users (both internally and externally). Users can call in and talk to one another. Conference rooms can be moderated by an admin user, and as well it can be password protected to prevent unwanted callers from accessing it. The conference room can be accessed by users internally by dialing the conference room access number.
Call Recording
Call recording is a useful feature in Grandstream which enables a user to record a conversation using their phone. Additionally Call recording can be set to always record, never record, or record strictly based on the rules. Call recording can be useful for training and/or quality assurance for banks & sales team.
Caller ID
Caller ID is a standard Grandstream PBX feature which enables incoming calls to be identified by calling number. In a caller ID enabled system incoming caller's ID is displayed on the user's phone screen.
Call Forwarding
This Grandstream PBX feature allows calls to a particular extension to be forwarded to another extension or another number. Once call forwarding is activated, all calls to that user redirected to the assigned destination immediately. Calls can be forwarded to another extension, phone number (such as a Mobile phone), an IVR, and more.
Call Transfer
This Grandstream Telephone feature allows users to transfer calls from their phone to another phone. Example: Receptionist transfer the calls to colleagues. Calls can be transferred to another user, voicemail, an external number, and external destinations.
Call Parking
Call parking function enables a call to be placed in a call parking lot with an assigned number. This parked call can be retrieved up by any user with any phone. The caller who is placed in the call parking lot will have on-hold music played to them while they are waiting for a pick-up.